"It's a lifestyle. It's a religion."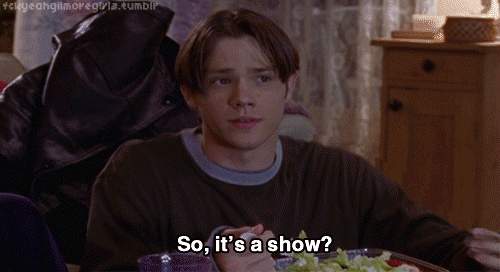 I am absolutely astounded by the way Gilmore girls being available on Netflix has taken the internet by storm.  I feel a kind of pride as if this show is my baby... that a show that  has been off the air for 7 years still has this kind of power over people.  And I'm so excited to watch as the next generation of Gilmore girls discover our favorite mother-daughter duo!
Here are a few great articles I've seen recently that have come up in light of this momentous ocassion.
Gilmore Girls:  Where Are They Now?
When Paris Met Rory:  TV's Last Great Teenage-Girl Friendship
We've Finally Decided Who Rory Belonged With On Gilmore girls- and it's not Jess, Dean or Logan
The Gilmore girls Episode to Watch for Every Feeling You've Ever Felt Will and Will Ever Feel
41 Important Unanswered Questions from Gilmore girls
5 of Rory's Favorite Books That Perfectly Explains Gilmore girls



Please reload